Written by: Ulya Khan
Introduction:
The United Health Foundation (UHF) recently released the 2018 America's Health Rankings Senior Report. The healthiest states for seniors are Utah (#1), followed by Hawaii (#2), New Hampshire (#3), Minnesota (#4) and Colorado (#5). All of these states also ranked in the top 5 in 2017. The report goes on to explain that Louisiana (#50) has the most challenges for older adults, followed by Mississippi (#49), Kentucky (#48), Arkansas (#47) and Oklahoma (#46).

Social Isolation is a Critical Issue
Before the report even digs into the research and findings, the United Health Foundation uses several pages to highlight the topic of social isolation among seniors.
Social isolation among seniors is strongly associated with poor health status and higher mortality. The latest research from MIT Age Lab shows that nearly one-third of the US population are aging alone - and those numbers will continue to rise as the 'silver tsunami' approaches and the trend around aging in place continues.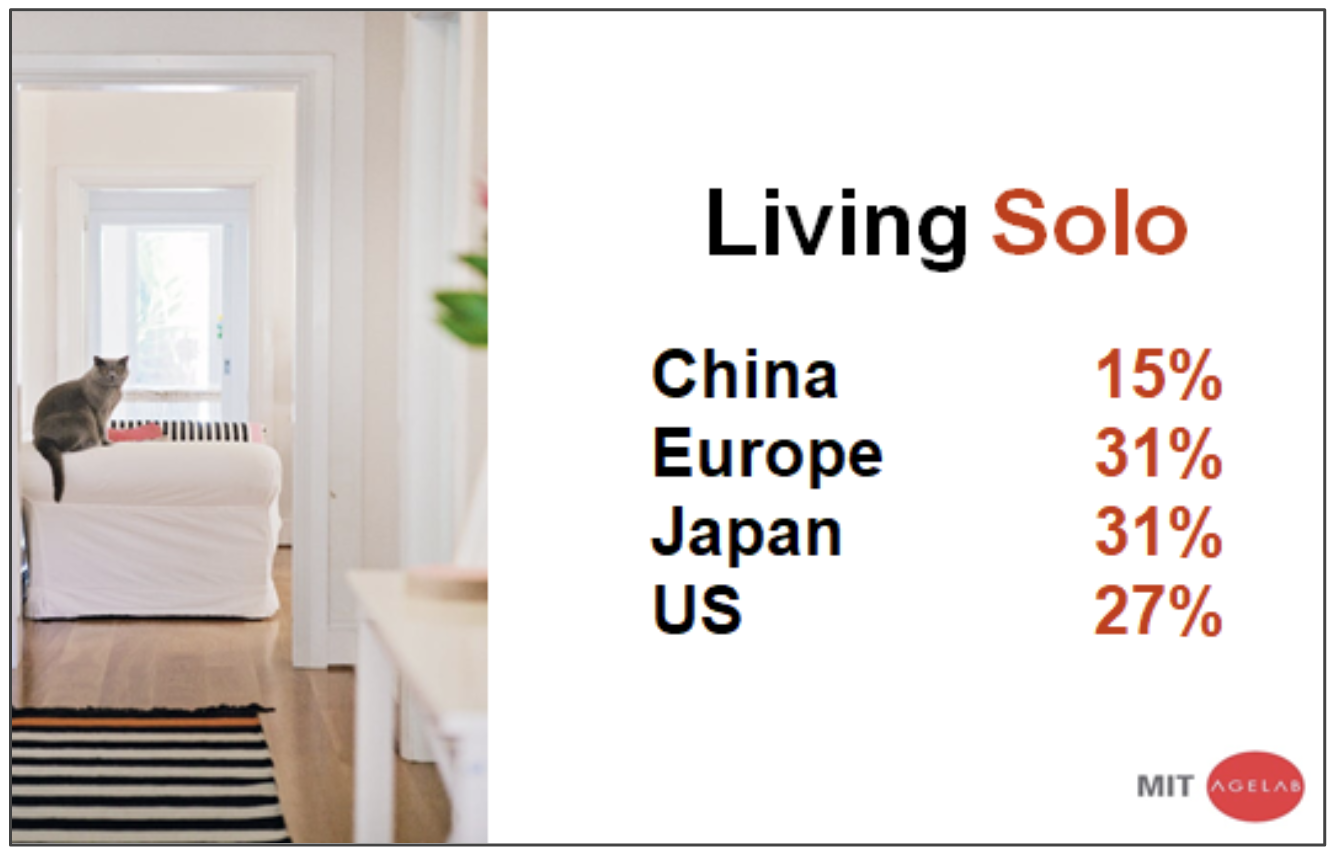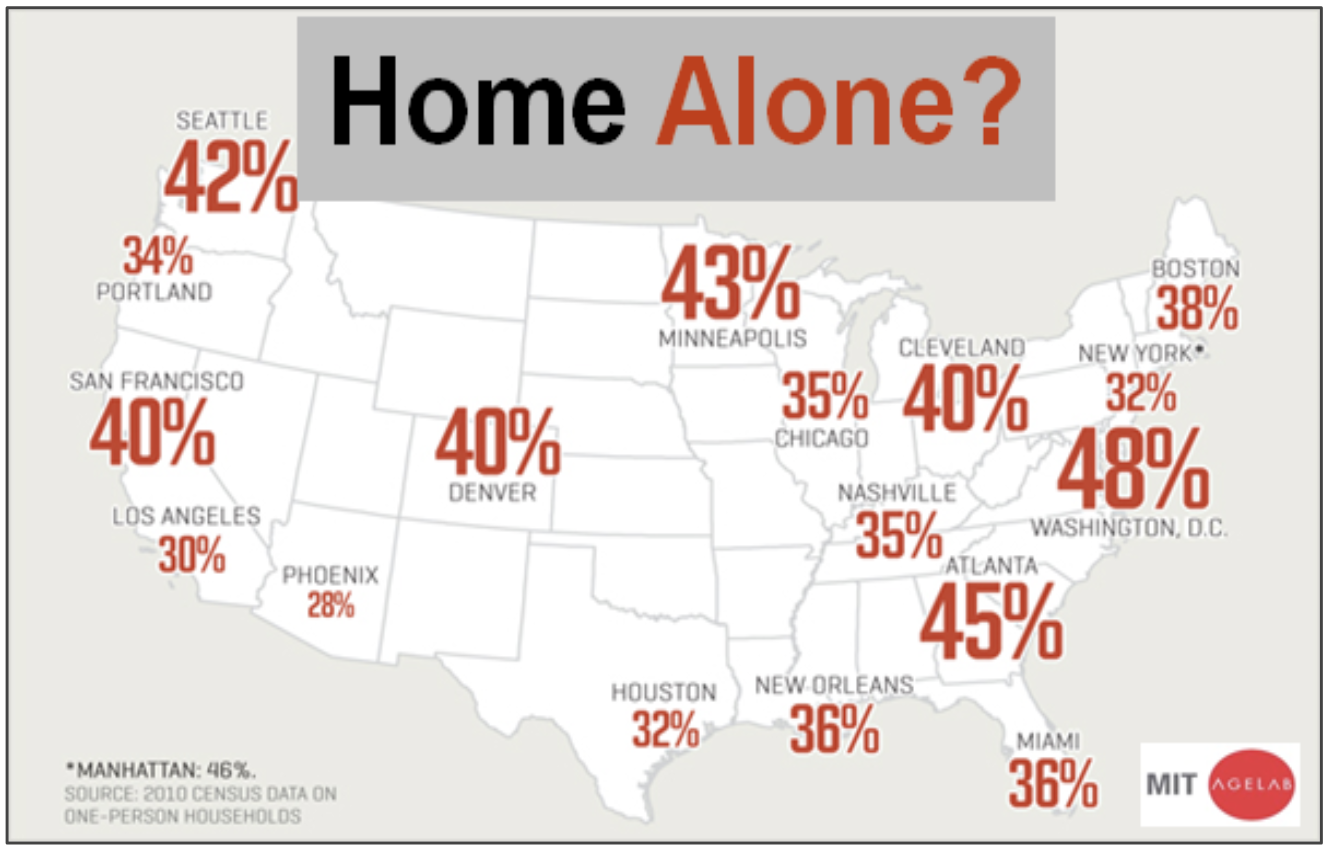 Not surprisingly, the main factors that contribute to social isolation include:
Divorce, separation, widowhood
never having married
Poverty
Disability
Difficulty living independently
Living alone
According to the UHF report, the risk for senior social isolation is highest in Mississippi and Louisiana - and lowest in Utah and New Hampshire. How can we better understand the difference in policy, community programs, access to technology, etc. among these states and learn from best practices in UT and NH? How can we understand the barriers and challenges in states like MS and LA - so that we can collectively work toward solutions? Now that this research exists, can we use the data to encourage at-risk communities to implement more effort to engage lonely seniors? Where do we start?
Ultimately, it's becoming more and more critical to address the root of social isolation so that we can improve the quality of life for our seniors. It's my hope that the learnings from the US can then be leveraged in all other countries around the world.
America's Health Rankings Senior Report | The Big Picture:
From my view, the goal of this report is to help seniors, family caregivers and advocates better understand the specific health concerns in their own communities so we can collaborate to address those challenges.
The UHF report details quite a bit of research that compares different social settings: urban, suburban and rural. Dr. Rhonda Randall, CMO United Health Retiree Solutions explained,"by examining the differences in health between seniors living in rural areas and those living in urban and suburban areas, for example, we believe we can empower communities to help seniors access the resources and services they need to live happier, healthier lives."
One thing is clear: seniors that live in rural areas have an overwhelming disadvantage in many ways.
Falls are significantly higher in rural areas (32.5% vs. 28.5% in suburban and 29.5% in urban)
Obesity prevalence is significantly higher in rural areas (29% vs. 27% in suburban and 26.5% in urban)
The prevalence of smoking among rural (10% vs. 7% in suburban and 7.5% in urban)
Seniors in rural areas are more likely to be physically inactive (34.3% vs 30.4% in suburbia vs 30.1% in urban areas)
Rural seniors experience poorer health outcomes and fewer preventive services compared to their urban and suburban peers
We have to keep geography in mind as we work toward solutions. In fact, perhaps we should consider focusing on rural communities first.
Arizona-Specific Findings:
As the Aging2.0 Phoenix Chapter Ambassador, I immediately read this report and reflected on what the findings meant for Arizona (where our Phoenix Chapter calls home), for the United States as a whole, and for Aging2.0 Chapters.
Arizona (AZ) ranked 31 out of 50 states in seniors' overall health. It is alarming that our state is so low on the list - and that we moved down from #23 to #31 (8 places) in just 12 months. These facts encouraged me to dig deeper and understand what factors are contributing - and also encouraged me to work with the Aging2.0 Phoenix Chapter team to brainstorm how we can be a part of the solution. A few stand-out statistics:
Arizona ranks #1 in Hospice care
Low prevalence of falls (although the fall-related deaths among senior population remains very high)
Supplemental nutrition assistance program reach decreased 34% in the last 3 years
Hospital readmissions decreased 9% over the last 4 years
Obesity increased 18% in the last 5 years
Call To Action:
I'd like to call upon the entire Aging2.0 community to spread the word and help us empower the local communities by sharing their knowledge – providing timely information to the right constituents is the first step.
At the Aging2.0 Phoenix Chapter, we work hard to deeply engage in our community and focus on topics that are most relevant in our region (for example: caregiving, falls, and brain health). Our chapter is also collaborating with Envoy America (senior transportation), Tivity Health, Optum & American Specialty Health, WiderCircle and several local Senior Living Communities to tackle the issue of social isolation impacting older adults. The Phoenix Chapter is taking key steps in spreading the word - in fact, I was recently interviewed for two radio segments (listen to them here and here).

Want to continue the conversation? Please email me at Phoenix@Aging2.com with questions and comments. Be sure to join our newsletter and follow us on twitter @Aging2PHX. Thank you!
Note: Chapters are an extension of the Aging2.0 HQ team. Innovation is happening all around the world, and we rely on Ambassadors to report back from the front lines of innovation to strengthen our community.