Please join us in the next round of the Global Startup Search: Online Voting + Expert Judging!
Around 300 startups from 17 countries applied to pitch at the 30 Global Startup Search local chapter pitch events. After an impressive series of pitch events in March and April across 12 countries, we are delighted to share the results with you. Please see the infographic below for details on local events and Semi-Finalists: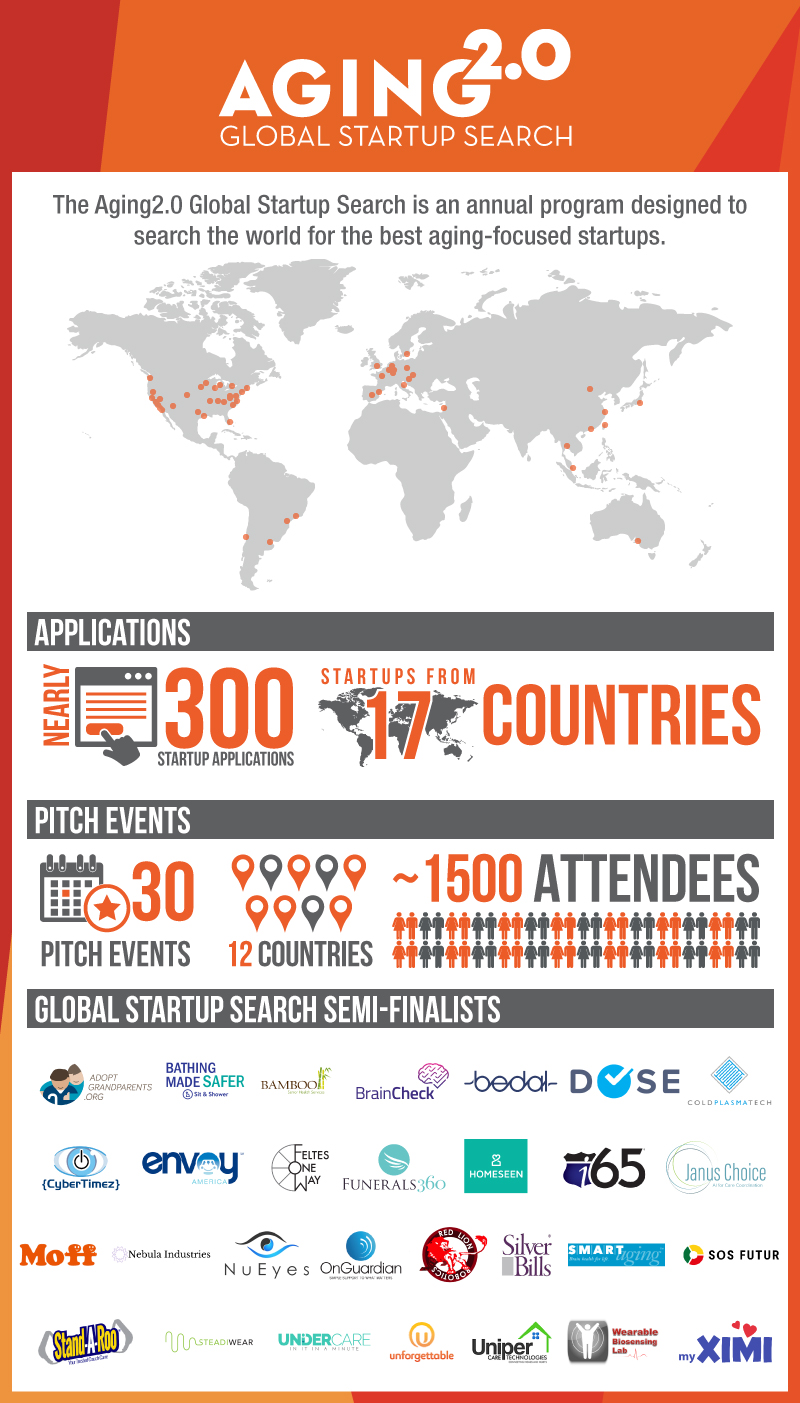 WHAT'S NEXT? After scouring the globe to find very best aging-focused startups, it's now time to vote on the semi-finalists!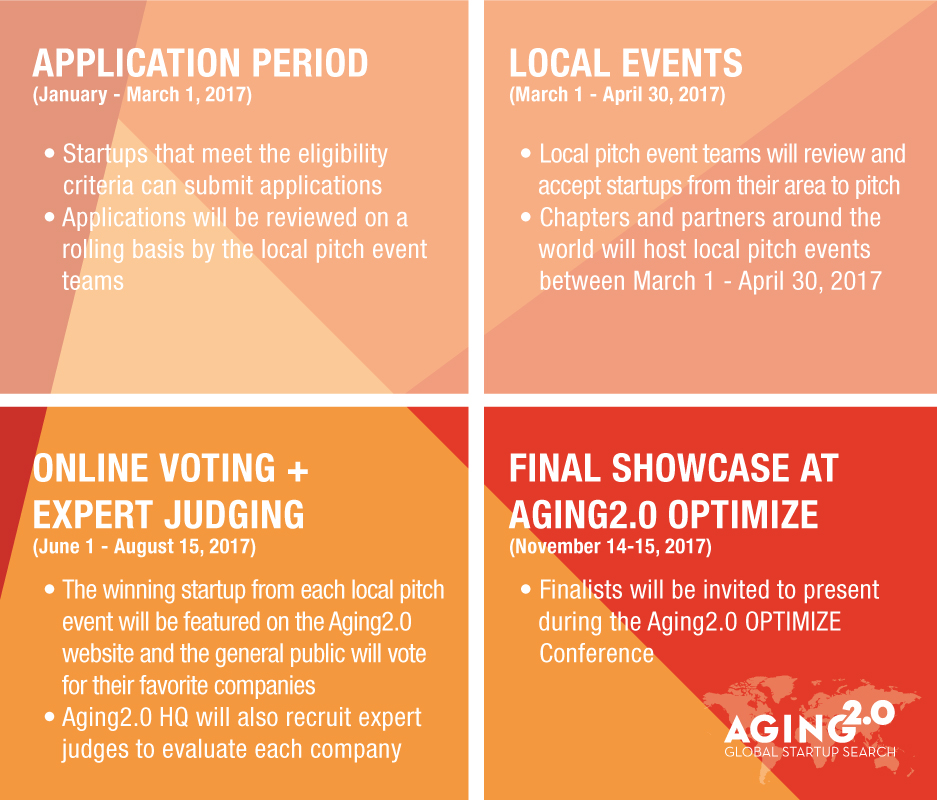 We need YOUR help during the Online Voting + Expert Judging phase of the Global Startup Search! Please vote once a day, every day on your favorite Semi-Finalist until August 15th. The winners of this round will become Finalists who will then pitch at the Aging2.0 OPTIMIZE Conference November 14-15 in San Francisco!
Ultimately, one company will be named the 2017 Global Startup Search winner and will receive a $10,000 (USD) cash prize and one-year Alliance membership.