Download today's full story. Collect all 21 Stories and use them to inspire your community and fight loneliness.
​
Carmen closes her pharmacy at half past eight. Her store is located in the centre of Barcelona, so she has many people to attend to all day long. She also helps people from the neighbourhood, both the ones who have lived there for their whole life and the ones who just moved in.
She is alert and attentive and keeps an eye on the dynamics of her elderly - and most regular - customers. Carmen watches for changes in their routine such as their behaviour or appearance. If Señora Millan Ortiz, who comes in every week to pick up her medicine, has not done so by Friday, Carmen will raise the alarm.
Her internal 'radar' tells her something might be wrong with Señora Millan Oritz. It could be that her neighbor has fallen at home and might be lying on the floor because, at 86 years of age and living alone, she might not be able to get up or call for help. Carmen can mobilise her community to help. Carmen has made a commitment to keep an eye on neighbors like Señora Millan Ortiz. Like many thousands of other residents of Barcelona, she is a member of the Radars network.
The Concept
From the ground up, a community is helped to network within itself by a group of dedicated core volunteers. Their shared purpose is to keep older adults engaged in civic life.
Each person or organization of the network becomes a 'radar' scanning to understand how someone is doing and proactively anticipate issues. A neighbourhood radar is made up of clinics, pharmacists, grocers, shops, volunteers, social services, community centers, neighbourhood associations and more.
The Result
Barcelona has more than 3,600 "Radars" who are in turn supported and co-ordinated by a dedicated core of 350 volunteers. In turn, these people directly support 1,400 individuals in their neighbourhood.
This successful community initiative quickly grew to support older adults isolated because of COVID-19. Across the city Radars put up posters encouraging people to reach out to older people. By some estimates this simple activity by Radars helped 8 to 10 thousand people be contacted by their neighbours early in the first lockdown.
With so many people collaborating and connecting, it means new networks are being built that didn't exist before, reinforcing the social cohesion of the city and including older adults in all aspects of everyday life. And when one Neighbourhood Radars helps another to form, and so the network of networks is propagated. Watch this video to learn more about Radars!
Ambassador Endorsement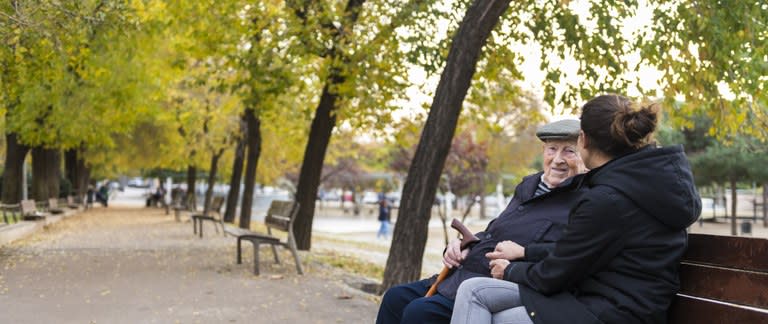 (c) Ayuntamiento de Barcelona