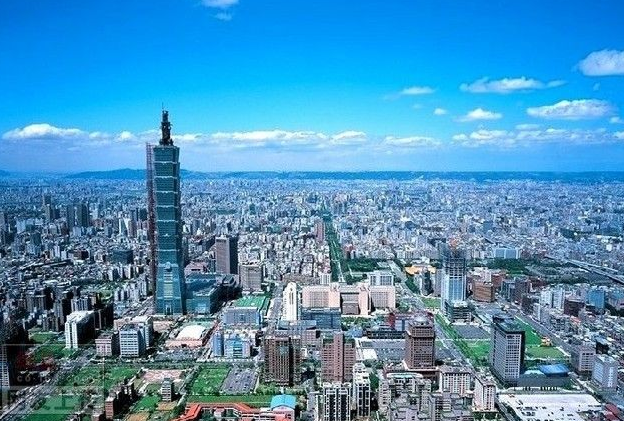 This is the first of a three part series on aging and innovation in Taiwan. Part 2 covers the potential of Taiwan to become a leader in innovation in the aging space. This post is a report of the Aging Innovation Week that I attended in November 2014, and contains a number of links and connections for those interested in getting better established with the Taiwan marketplace.  - Stephen Johnston, Co-founder, Aging2.0
Just before Thanksgiving I visited Taiwan as a guest of the Taiwanese government and
Silver Linings Global
to attend the inaugural
Aging Innovation Week
. This week is the brainchild of the founder of Silver Linings Global, Hsin-Ling Tsai and Deborah Yang (who are also our new Aging2.0 | Taiwan Ambassadors), and was intended as a forum of global experts to bring new insights and spark a discussion about innovation and aging in Taiwan.
The trip was a whirlwind - 16 hours time difference combined with a packed agenda will do that, but meticulously organized by the SLG team, highly productive and thoroughly enjoyable. The two main components were the learning journey, in which I met local innovators in aging, and the Aging2.0 pitch event. The event continued on for another few days after I left - making for a full agenda that provided significant momentum and ideas for Taiwan to become a leader in innovation and aging globally (see
next story
).    
The Learning Journey
SLG arranged a number of meeting with local innovators, either 1-1 or in a group of entrepreneurs. Highlights included:
Joyce Feng. Ms Feng is a 'Minister without Portfolio' in the Taiwan government, and has been given the job of leading a cross-ministerial dialogue to address the needs and challenges emerging from aging society. She was fully engaged, participated in the pitch event and her team (Gavin and Bart) have been incredibly supportive of the work we're doing at Aging2.0.

Suang-Lien Elderly Center - a best-in-class assisted living facility that has a 10 year waiting list due to its impressive record of delivering patient-centric innovations and impressive quality of life scores for residents. Set in a lovely sea-front setting, we were given a tour and had a long Q&A with the Executive Director, and also enjoyed a very tasty lunch at their facility.
Duofu Care & Service - a high street retail storefront that has aggregated innovative products and services from around the world for older adults and caregivers (presented in an upbeat, fresh way), and also offers connected services and solutions such as travel and insurance products.  
Google Taiwan. The folks at Google Taiwan hosted us and showed us around their impressive office (surprise) at the top of the World Financial Center (the tallest building in the world from 2004-2010).
I also met the First Lady of Taiwan and found myself on stage in front of thousands of people during a televised concert featuring the Hip Operation Crew - a hip-hop group from New Zealand, who are officially the world's oldest dance group, with ages ranging from 67-95. Colorful experiences.
Aging2.0 | Taiwan - Pitch Event
The capstone event of my trip was a pitch event, which marked the first official Aging2.0 event in Taiwan. I was thrilled to see almost 200 people turn up at the event - the vast majority young students, startups and executives from a diverse range of organizations. There was also an impressive turnout by the government - Joyce and her team were there, as well as officials from the health department and local hospitals and healthcare providers. I was asked to make a keynote speech about innovation and aging (which I enjoyed, although since it had to be simultaneously translated went on rather longer than I had planned). Also giving a keynote was Sha Yao - who was a returning hero. Bay Area based, Sha won last year's Stanford Design Challenge, and has been successfully commercializing her innovative tableware product for people with dementia,
Eatwell
, most recently with a
successful Indiegogo campaign
. 
7 startups were selected by SilverLiningsGlobal to pitch at the event. All of the pitches were impressive - young Taiwanese students who mostly pitched in English in front of an audience of almost 200 people - pitching startup ideas is not necessarily as much part of the culture as it is in the US, especially in a foreign language. The night before there was also an open Aging2-Pint-0 with about 80 people, including the pitching startups, who got a briefing on the format for the pitches, and got to socialize with each other.
There was a judging panel, and in addition to myself there were the following:
Chung-Jen Hsu, 

Chairman

 of the Commerce Development Research Institute (

also known as

 the Taiwanese godfather of distribution) 
Chih-Kai (C-K) Cheung, General Partner of 

Harbinger Ventures (Silicon Valley / Taiwan venture firm)
Yeh-Liang Hsu, Director of Gerontechnology Research Center of Yuan Ze University
Timothy Ma, 

Former Executive Director, Senior Citizen Home Safety Association (Hong Kong)
The 7 companies that presented were:
Silver Skill - a marketplace to connect and support older adults with unique skills, supporting intergenerational awareness and understanding.
Memoir Monopoly - smart board games solution to provide stories and support for those with dementia
Wheelchair  Stop, Look, and Listen - wheelchair hardware sensors to prevent the patient's feet falling off
Missing - tracking app / service for dementia wanderers
K-Box - music engagement / therapy
Rock & Roll Elderly - music engagement for cognitive impairment
OurCityLove - this app creates a crowd-source directory of restaurant and other venues that are friendly for the disabled and elderly, and is expanding to other cities.
The judges winner was OurCityLove, while the audience 'populist' award went to Silver Skill - an impressive social enterprise that has the potential to make a significant difference in the quality of lives of people struggling with physical disabilities in Taiwan and around the world.
Overall, the trip was a great success, with universally positive reports from the other foreigners who had been brought in for the event (including Laura Conners, the Executive Director of Beacon Hill Village). Kudos to the organizing team - who I'm thrilled are also representing Aging2.0 as local Ambassadors.
---
---